Archives
Quetta is the capital of Balochistan; the largest province of Pakistan. It is famous for its fruit gardens. Indeed, it is often referred to as the fruit garden of Pakistan.
Quetta is surrounded by mountains. The climate here is dry and the nights can be a bit chilly. From an aerial view, there is a spattering of greenery in various isolated locations. Quetta and other places surrounding it like Ziarat and Pasni are an attractive tourist destination due to the weather and cultural richness. Mohammad Ali Jinnah, the founder of Pakistan, lived the last days of his life in Ziarat. There are some scenic locations to explore in Quetta, like the Hanna Lake (pictured below).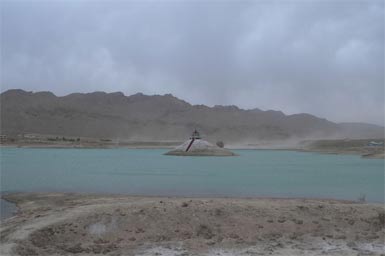 Click
here
to get a high resolution (2041x1356) image. It makes for a nice desktop background!
Quetta has a lot of historical and cultural significance. It is about 80km from the Afghanistan border and is a major Pakistani city near the Iran border. This makes it a good transit route to the Gwadar deep sea port.
I am currently in Quetta accompanying my father on his business trip. I will update this entry daily until the conclusion of this trip depending on the availability of time and the internet connection.
Read More!
Well, it's just been a day since I came back from
Lahore
. And what a wonderful memorable place it is too!
While I was there only for the weekend, it was enjoyable, nonetheless, as has been the case with every visit of mine to this historic and culturally rich city.
For those who don't know, Lahore is the provincial capital of Punjab in Pakistan. It has been a significant city throughout the history of the old Indian subcontinent and present day Pakistan. There are plenty of places to visit like the Lahore Museum, Qila (Fort), Sheesh Mahal (The castle of Mirrors), Minar-e-Pakistan (where the resolution was brought forth for the demand of a seperate homeland for the Muslims of the then Indian subcontinent), Baadshahee Mosque and many others. Here's a picture of Baadshahee Mosque during sunset: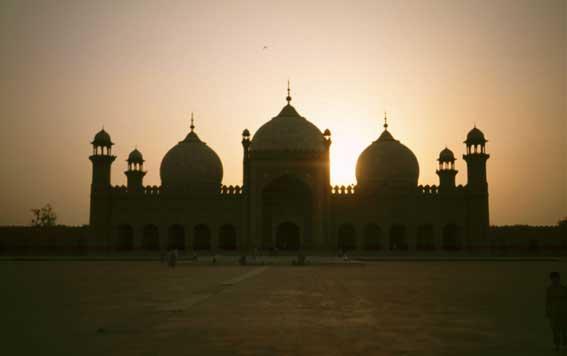 There are a few well maintained churches for the Christian population of the city too which are worth visiting and worthy of the appreciation they deserve. The architecture is superb and reminds of one of the churches in Islamabad. Unfortunately, I wasn't able to visit any of these splendid places on this trip because of the limited time I had before I was to make my return to Islamabad on Monday morning.
Read More!