Archives
This post is a continuation of my previous posts regarding my trip to UK. Previous posts regarding this trip are:
Tea with the Queen
Day 1: Arrival at the University of Leeds
When we woke up the next morning, we had a tight schedule ahead of us comprising of visits to various university departments and labs.
After breakfast, we headed to the Agilent Lecture Theatre in the Engineering School for a welcome talk by Dr. McLernon (Post-Grad Research Tutor) and Professor Paul Harrison (Head of Engineering School).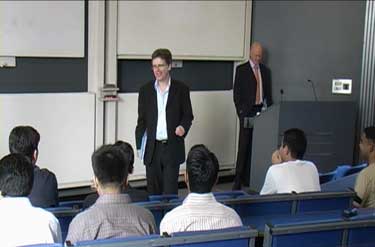 We were then given detailed presentations on the research activities at the Institute of Integrated Information Systems (I3S). Research at I3S is concentrated in various fields like communications engineering, instrumentation and positioning, etc. We were told that research in communications engineering includes all aspects of fixed, mobile and satellite communications, radio wave propagation, signal processing and coding. A pretty vast field, if there ever was one! :-)
Read More!
This post is a continuation of my previous post(s) regarding my trip to UK. Previous post(s) regarding this trip are:
Tea with the Queen
This is some of the stuff I wrote for the blog. Yes,
wrote
, not typed. Well, it is typed now. Anyway, without further delay...
I am sitting in my room at Lyddon Hall at the University of Leeds after a full day of travel.
Our flight from Islamabad to Manchester had a stopover at Dubai. Emirates is a stickler for stopping at Dubai on long routes which is rather frustrating. All in the name of their duty free shops.
We left Islamabad Sunday morning, delayed by a security issue involving a man boarding the wrong flight. The aircraft was a Boeing 777-200. It's length was on the small side, sort of like an Airbus. The delay mentioned above in our connecting flight cost us our next flight to Manchester. The next Emirates flight headed to Manchester from Dubai was at 1430 (Dubai time) so we had about 6 hours to spare.
Read More!
Tonight, I depart for UK. I am already giddy in anticipation of my flight since I love air planes and the queasy feeling at take-off. :D
This is my second trip outside Pakistan, first one being to Kuwait a couple years back. I would be accompanied by a contingent of fellow students and a NUST faculty member. The trip is mostly aimed at visiting various universities where various activities are planned for us. The thing I am looking forward most of all is interaction with different people and getting to know and share their point of view regarding topics of common interest. The exposure to a different culture would also be good.
However, I am already worrying about things like availability of Halal food, presence of Mosques where we are going, schedules of events and travel and generally missing Pakistan. I wonder if I will miss my country enough by the end of the trip to make me homesick. These musings are just a scratch off the surface of my mind as it is right now.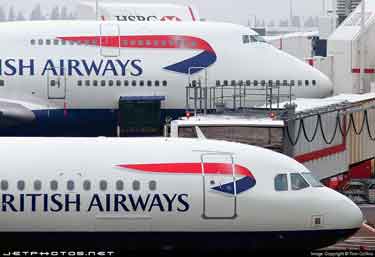 This is just a starting post for this trip and if the facilities (computers/internet + time) are available, I would post updates and pics under the travel category (categories section on menu on right side).
Regarding the trip, here are some tips for prospective travellers regarding money matters.
- If you intend to get Traveller Cheques for British Pounds Sterling, they are only available from American Express branch in Blue Area, Islamabad. Alternatively, you can also get them from Riaz money changers, also in Blue Area, Islamabad. Travellers Cheques for American Dollars are available everywhere. you can get them from any bank or other money changers.
- Traveller Cheques cost more since the conversion rates charged are higher than the normal cash conversion rates. The difference I found was about Rs.1.5 for each Pound Sterling. Therefore, it is nearly always better to use credit cards instead of Traveller Cheques.
And about tea with the Queen, I prefer kaivah*! :P
* Kaivah = Green Tea.
Edit (04/08/2007)
- I have returned home, finally and will post stuff about my visit as soon as I am able to write it to my satisfaction. Sorry but there won't be a lot of posts regarding my trip, just a couple posts, some of which I wrote on paper and some which I still have to write, summarizing the trip.
Next:
Day 1: Arrival at the University of Leeds