Archives
The issue of
hijab
riles many people and is considered an oppression by some. A news report recently came to my attention which provides yet more credence to the fact that the issue is not so much about it being unfair on the wearer than the society just being hesitant to adopt a change and accept it. This paranoia can be detrimental to a society and the values it adheres to.
The news item is titled "
More Muslim girls wear scarf in games
". Miss Dewnya Bakri should be an inspiration for other Muslim girls and women who hesitate to wear hijab due to taunts and questions about it asked of them. She proves that where there is a will, there is a way for young Muslim women to be an active part of the society while not leaving their religious obligations at the side.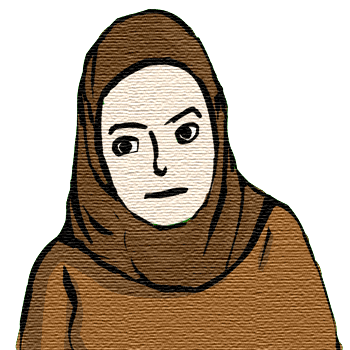 Hijab
No one can force a Muslim women to wear a hijab, but if it is indeed her choice to wear it, no one can stop her since it is her right except where it may cause her or those around her any harm. Considering the controversy of banning the hijab in some European countries and a few women losing their jobs in Britain, unless all religious items are banned (which would include crosses, the skull cap for both Muslim and Jewish men (Kippah)) it is discrimination if only Muslim women who
want
to wear hijab are stopped from doing so solely on the basis of other people feeling intimidated.
In doing so, we ignore the wisdom of hijab. It covers the head and bosom of a woman. One may wonder exactly what function this serves. It basically enables a woman to be judged on the basis of her qualities other than her physical attributes which certain men seem so fond of doing. Let's face it, not all women are blonde hotties (as the term goes - no offence intended to blonde women). What are women, who lack the impressively dimensioned physical attributes to do while the others get all the attention? When we bring in the prevalent insecurity in women about how they look and what people think of them, this becomes all the more of a serious concern. Ultimately, a woman becomes an object rather than her own person who is intelligent, clever, witty and charming. Would a woman really want to be treated as an object rather than her own person?
Read More!